Dude, Where's My Muse?
Monday, December 22, 2008
16 Things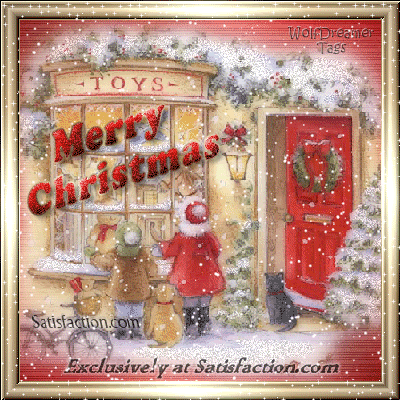 Stolen from Nell's blog, since I've been a bad blogger lately.
Rules: Once you've been tagged, you are supposed to write a note with 16 random things, facts, habits, or goals about you. At the end, choose 16 people to be tagged. You have to tag the person who tagged you. If I tagged you, it's because I want to know more about you.
1. I love gardening and planting flowers
2. I hate salad dressing
3. I love wrapping presents
4. I used to be more organized
5. The Elvis channel on XM is my new favorite
6. Love Old movies - Cary Grant, Marilyn Monroe, Rock Hudson
7. Had some amazing concert luck this year...still sad I missed Kid Rock
8. I usually have a stack of twenty books by my bed at any time
9. I love gel pens--especially the glitter ones
10. If I'm on a roll writing, I'll stick with one color gel pen...
11. Which might mean I'm a little superstitious
12. I like taking pictures
13. There are a handful of songs I'll always sing along to
14. One of my big goals next year is 'Face Time' with one of my favorite bands...
15. I ended up on screen at one of the concerts this year because I danced on my chair...
16. I don't have good birthday luck
posted by Lis at
12:43 p.m.
0 comments

Saturday, December 20, 2008
Thought this was pretty :o)
Glitter Christmas Graphics
posted by Lis at
6:10 p.m.
0 comments

Cold
Is the running theme of the blog. Its supposed to be a high of -27 tomorrow. Oh yay :o) Even going to get the mail is going to be fun. 
Wrapped some presents for mom today. Have to find the other paper to do dad's up. Other than that, nothing very exciting. 
posted by Lis at
2:31 p.m.
1 comments

Sunday, December 14, 2008
Freezing!!!!
I can officially say its freezing. Its about to hit -30 and with the supposed wind over the next few days, its just going to be too cold to say outloud. But change the 3 to possibly a 4 and eeks...

Best friend arrived Thursday night and left yesterday around supper time. So we had about 2 days together total. Blinded each other with camera flashes, exchanged birthday and Xmas presents and did a little shopping Friday night. Its still hard to believe we only see each other once a year now.

Still not sure I'm in the Xmas mood yet, but I am listening to the Bing Crosby Xmas special channel on XM. (Love the old stuff!) Dropped almost all the cards into the mail today. Just have 2 more I think to go out and the mail should be done. :) The line up wasn't bad when dad and I got into Shopper's, but when we left it was halfway down the aisle and the girl behind the desk was already almost out of the plastic bins for envelopes. I almost don't want to go in again this week and mail the pkg for my oma lol

Other than that... not much new. I'm definitely freezing though lol
posted by Lis at
6:43 p.m.
0 comments

Thursday, December 04, 2008
Happy December
Or I hope it will be. 
In good news my BFF is coming to visit next week, so I get to spend the weekend cleaning and trying to make it at least look a little more festive around here.
November was something better off forgotten, where the stress of a bunch of stuff, including the missing manuscript (thanks canadapost) got the better of me. I'm still trying to ignore that little fact, even though it leaves me in extreme limbo. Can't do anything till they decide to contact me and let me know what's going on.
I'm on vacation till at least January I just don't have the energy to do a lot of creative thinking at the moment. And I don't want to spend the holidays sick. In high school I got horribly sick every December for 3 years. Not something I really want to repeat, especially since Nov. was so great. 
posted by Lis at
12:31 p.m.
1 comments